DERMATOLOGY COSMETIC
Cosmetic dermatology provides improvement and rejuvenation of the face and body without surgery. For the last 10 years, techniques are in full development and the results obtained are spectacular, natural and with nominal side effects.
The dermatologist is a medical doctor specialized in skin, hence ideally trained to advise you in the superior cosmetic options available in dermatology today.
Dc Véronique Coissard

Dermatologist

Dermatologist, Intern of the Hospitals of Nice, Member of the Société Française de Dermatologie (SFD) / French Society of Dermatology, Member of Laser Group : www.groupelasersfd.com, Member of the Association Réunion Inter-Régionale de Dermatologie Esthétique (RIDE) / Inter-Regional Group Association for Cosmetic Dermatology, Member of the Société Azuréenne de Médecine et de Chirurgie Esthétique et Plastique (SAMCEP) / Côte d'Azur Society of Medicine, Cosmetic, and Plastic Surgery. : www.samcep.com.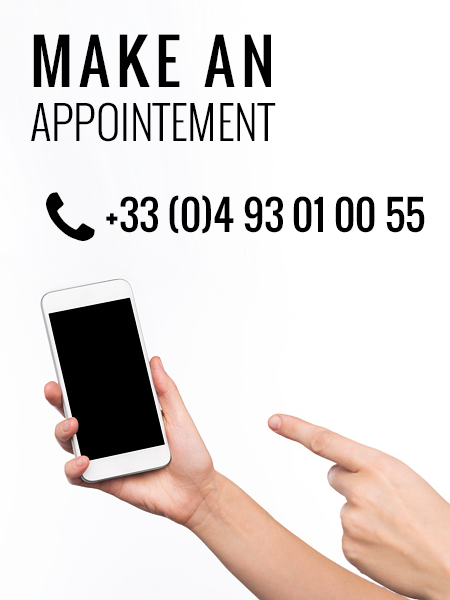 My treatments in photos before / after