Long-lasting Hair removal:
Long-lasting hair removal all over the body (face, upper lip, chin, torso, armpits, bikini, thighs, legs, back) is possible thanks to the technique of Intense Pulsed Light (IPL).
Intense pulsed light is a therapy based on light specifically created to remove unwanted hair all over the body, women and men alike. It is more effective on fair skin and dark hair.
Tanned skin and fair hair are contra-indications.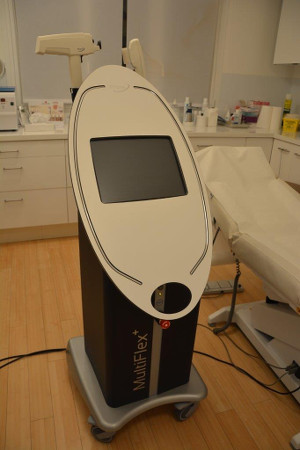 A pre-consultation will determine exactly the indications and contra-indications of IPL hair removal and will make sure that it is adapted to your needs. Dc Coissard will tell you what to do before and after the session according to your skin type. The 3 first sessions at 1 month interval, then at 2 to 6 months interval for the following ones, depending on the growth of the hair. It is important to respect these intervals for treatment efficacy and to minimize the number of sessions.
A fee quotation will be provided.
Dc Coissard utilizes a QUANTUM (LUMENIS) IPL at ther office: