Skin rejuvenation by Intense Pulse light (IPL)
Intense Pulsed Light – (IPL)
The improvement of age spots on the face, neck, neckline, hands as well as unattractive redness (rosacea) on the face, neck, neckline are possible with the IPL technic.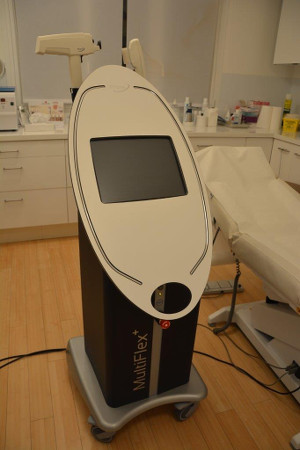 This rejuvenation of the skin through « photo rejuvenation » requires little or no social eviction.
The intense pulse light is a therapy specifically designed to reduce the signs of photo aging in 2 to 3 sessions at one month interval.
Tanned and dark skins are contraindications
This therapy is lighter than the classical laser treatment: slight redness from 1 to 3 days, passing accentuation of the age spots during 10 days before complete disappearance, no scabs. You can put make-up immediately after and return to your normal activities. A fee quotation will be provided. Dc Coissard utilizes a platform (
ELLIPSE
) IPL at ther office: